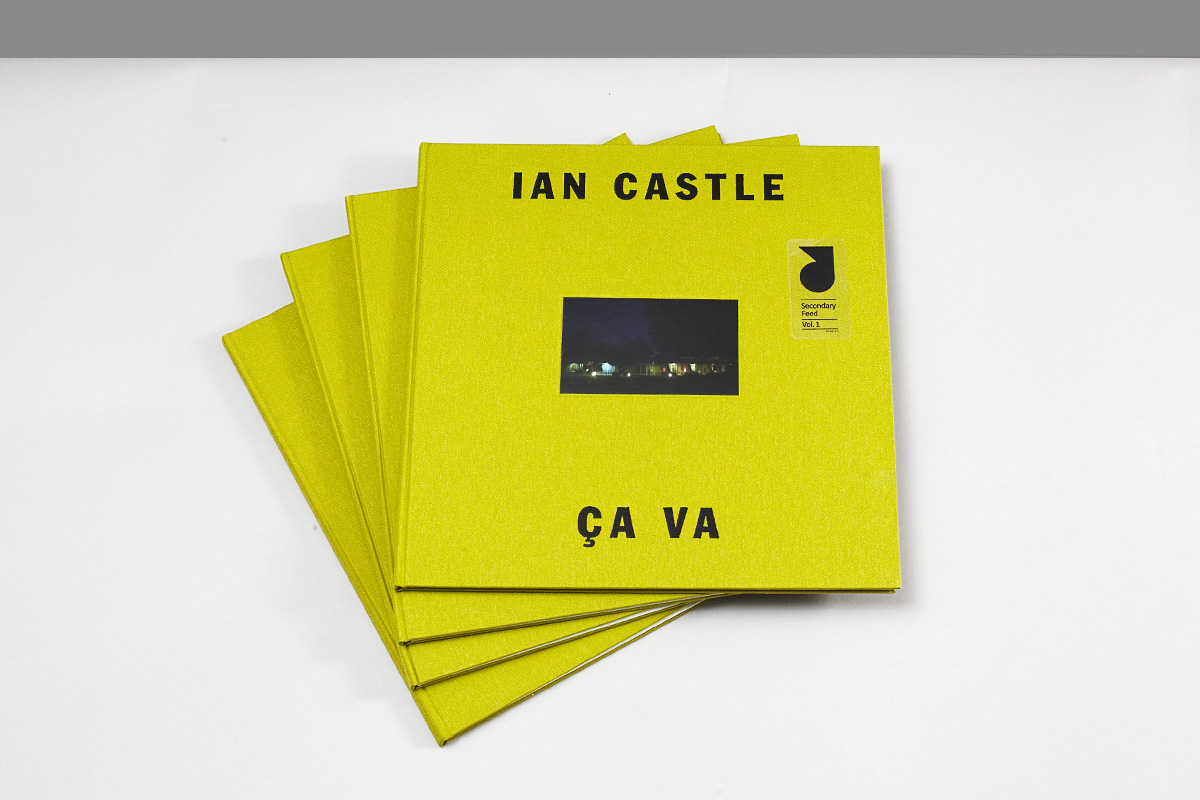 SHOP
sale
Ça va, Mads Tunebjerg
Aftryk presents the Secondary Feed album release series, which will serve as an output channel for those projects and experiments, that are often overpowered by the broad releases of artists or live hidden in their context.
Secondary Feed will offer a selected group of musicians from established bands, the space of an EP as playground for side projects with different characteristics than traditional solo albums.
The series will be released on 10' vinyl packaged in a carefully designed, but minimalistic book cover, which – inspired by the classic Penguin paperback approach, will lead the attention towards the music by way of very few individual trades.
The concept behind Secondary Feed is well illustrated by the first release of the series: Ian Castle Ça Va. Behind the Ian Castle moniker we find Mads Tunebjerg of Danish act Kashmir, who alongside being an integral part of Kashmir's respected and vast career, started writing electronic music in 2002, creating a tilted and abstract below-the-radar output. Using names like Screen Tests and Masukun, Tunebjerg has preciously left his mark on remixes and collaborations, all while the stream of consciousness production that is his central side project, only now takes on a coherent shape on Ça Va.
Ça Va is a restless and seeking album on which Tunebjerg allows himself to search the most meditative and atmospheric corners of his musicianship.
Wearing the Ian Castle mask, Mads Tunebjerg has uncovered a style where the music moves in perpetual circles and where the nervous energy of the intentional monotony stretches the plasticity of the music further and further by adding minimalistic changes in every cycle.
As a listener you are pulled into separate de- and reconstructed sounds, which almost appear recognizable. These indefinable sound-memories keep you on a knife's edge spurred along by hints of melody and the unstoppable beat that is the self-reinforcing engine of the playful and fascinating constructs of Ian Castle.
Title: Secondary Feed vol.1: Ian Castle 'Ça Va'
Written, Produced and Mixed by Mads Tunebjerg
(Time on written by Chang Il Kim and Mads Tunebjerg)
Mastered by Mads Nørgaard.
Book design by Nicolai Bejder Studio
10' vinyl EP in cloth bound book cover
Limited edition of 425 copies